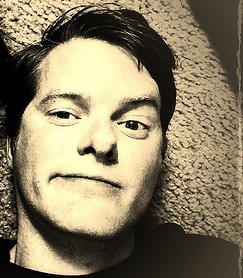 I'm Koven and this is my blog. Welcome to it. I do a lot of stuff with museums, and most of the writing here reflects that. I'm currently the principal at Kinetic Museums Consulting, but before that I was in various roles at the Denver Art Museum, the Metropolitan Museum of Art, and the Indianapolis Museum of Art.
I've been a featured speaker at Museum Computer Network, Ignite Smithsonian, Museums and the Web, and MuseumNext, among other things. I invented, along with Kate Tinworth, the whole "Drinking About Museums" thing. I've been a program chair at the Museum Computer Network, co-principal investigator on the Horizon Museum Report, and a steering committee member on the ConservationSpace project.
My background and training are in music composition, and I still write a lot of music for various dance companies, the occasional film (I most recently scored the documentary Bay of All Saints), and the band Heart and Go, which is why this blog makes frequent diversions into that territory. You can also catch up with me on Twitter (I'm 5easypieces), Tumblr (I tend to update a bit more frequently there), and Soundcloud.
Thanks for stopping by!