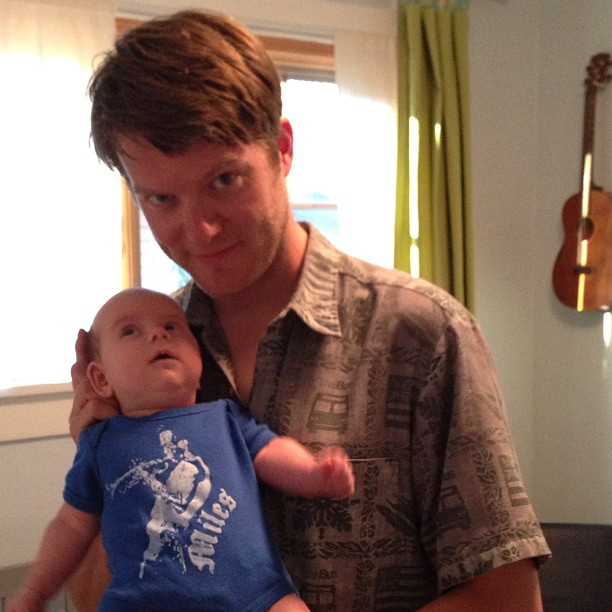 Hey, everybody! Well, it's time to make it official–I am leaving the Denver Art Museum at the end of this month. It's been a great three years here, and I'm immensely proud of having been able to be a part of the DAM for such a critical time in its history.
Never fear, I plan on staying in the museum community, so you can count on more half-baked theories and poorly-thought-out rants in the future (maybe even more than usual!). I'm planning on spending a lot more time with my four-month-old (that's him over there on the left), and doing a little work for myself before I go wherever I'm going next.
To that end…for the first time in over ten years, I'm unattached to a specific institution, which is liberating and sorta weird all at the same time. So, I'm feeling like I should take advantage of this. Do you want me to come out to your museum and work on things with you? Let me know. My rates are reasonable (and typically involve beer). You will find me easy to work with, and totally willing to show you lots of pictures of my son (that's him up above there) with very little prodding.
Peace out, y'all. See you soon, with a different business card.